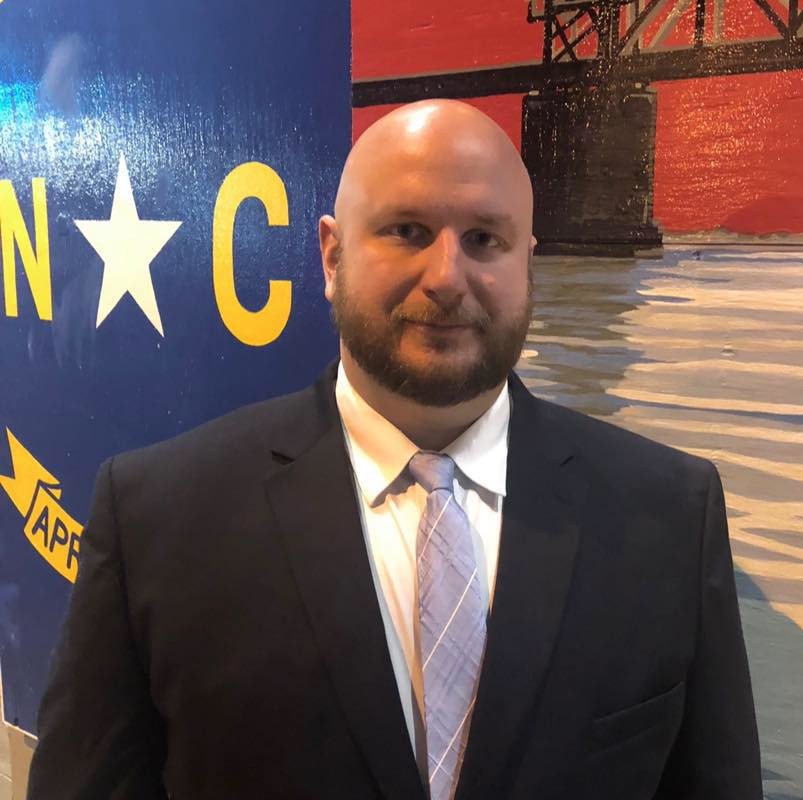 B.J. Eversole began working for the Eastern Carolina Council in December of 2019 and serves as the Director of the Down East Rural Planning Organization (DERPO). His previous experience includes planning work in both the private and public sector at SEPI, Inc., a NCDOT consulting firm, and the Cape Fear Council of Governments. Throughout his consultant planning experience, Mr. Eversole has authored or co-authored multiple NCDOT project environmental documents, including Categorical Exclusions (CE), Minimum Criteria Determination Checklists (MCDC), Programmatic Categorical Exclusion (PCE), and Environmental Assessments (EA). Mr. Eversole also authored several Community Impact Assessments (CIA); this involved field work and cooperation with local planning and emergency management staff. He has authored or co-authored several feasibility studies on behalf of NCDOT throughout the state.
Mr. Eversole has authored Locally Coordinated Human Services Transportation Plans (LCP) for Brunswick, Columbus and Pender Counties. He assisted in the development of CAMA Land Use Plans for the Town of Sunset Beach and the City of Boiling Spring Lakes, as well as the Comprehensive Land Use Plan for the City of Whiteville. He has extensive public engagement experience, including organizing and participating in NCDOT project public meetings and serving as a project contact, coordinating public comments on project design. He has organized and facilitated stakeholder meetings to determine public transportation needs for human services. He also has experience designing newsletters and other mailings for NCDOT transportation projects, and has experience conducting online surveys for land use planning.
Mr. Eversole plays a key role in the SPOT Prioritization process for selecting future transportation projects for Onslow, Jones, Craven, Carteret, and Pamlico Counties; this includes making recommendations on project prioritization and formally submitting new potential projects. He also works alongside NCDOT staff in the creation and revision of county Comprehensive Transportation Plans (CTP). He assists local governments in grant applications and oversees other administrative duties of DERPO. He represents DERPO on several committees and at regional conferences.
Mr. Eversole received a Master of Public Administration with a concentration in Urban and Regional Planning and Policy from the University of North Carolina Wilmington. Mr. Eversole attended the University of North Carolina at Chapel Hill, earning a Bachelor of Arts in Political Science. He is a native of Oak Island, Brunswick County and is a near-lifelong resident of Coastal North Carolina.