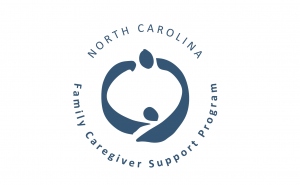 Family Caregiver Support Program
Caregivers assist a loved one in several ways, such as assisting with personal care activities (bathing, dressing, eating, using the toilet and moving), administering medications, assisting with errands, shopping, budgeting, chores, home repairs, meal preparation, and transportation
Caregivers also arrange assistance and/or paid services such as hiring or finding someone to stay with your loved one. In addition, caregivers play a role in considering placement for their loved ones.
Program Eligibility
Caregivers are an adult family member, or another individual, who serves as an informal provider of in-home and community care to an older individual (age 60 or older) or to an individual with Alzheimer's Disease or dementia.
Grandparents Raising Grandchildren
A relative caregiver is a relative of a child by blood, marriage, or adoption, who is 55 years of age or older and (A) lives with the child; (B) is the primary caregiver of the child because the biological or adoptive parents are unable or unwilling to serve as the primary caregiver of the child; and (C) has a legal relationship to the child, as such legal custody or guardianship, or is raising the child informally.
Services Provided to Family Caregivers
The Family Caregiver Support Program assists unpaid individuals who serve as caregivers to frail elderly members and grandparents raising their grandchildren by providing them with
Information about available services in your community

Assistance in connecting you with the available supportive services

Individual counseling, support groups, and training for caregivers to help them in making decisions and solving problems related to their caregiving role

Respite care in the form of in-home assistance, adult day care, or group respite to provide the caregivers with a temporary relief from their caregiving duties

Supplemental services to assist the caregiver as needed such as incontinence supplies, nutrition supplements, minor home modifications, and assistive devices
Here is a list (by County) for Support Groups with Dementia Alliance of North Carolina
Other Resources:
Technology for those that wander
Assistive Technology for Anxiety & Agitation
For more information about this program contact:
January Brown
Lead Program Consultant
252-638-3185 x 3011
jbrown@eccog.org
Kim Baker
Aging Program Consultant
252-638-3185 x 3009
kbaker@eccog.org