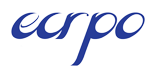 Down East Rural Planning Organization
The Eastern Carolina Rural Transportation Planning Organization (ECRPO) serves Duplin, Greene, Lenoir and Wayne Counties. The RPO was formed to involve rural county and local governments and the public in planning transportation systems for their area. These systems include highways, bikeways, pedestrian walkways, rail systems, seaports and ferry systems.  The twenty RPOs covering North Carolina include all areas that are not covered by an MPO (Metropolitan Planning Organization). An MPO is a city with a population of 50,000 or more. Within the Eastern Carolina RPO area is the Goldsboro MPO.
MISSION STATEMENT
The Eastern Carolina Rural Planning Organization exists to serve as an intergovernmental organization for local elected officials, the NC Department of Transportation, and residents of the region to work cooperatively to address transportation issues and to develop long-range local and regional multi-modal transportation plans to sustain and improve the quality of life for residents of the region and throughout the State of North Carolina.
PUBLIC INPUT FOR TRANSPORTATION PROJECTS
Please tell us what transportation projects are important to you! NCDOT is in the process of determining what projects will receive funding in the next 5 years. They have evaluated and scored every project in the state based on a number of quantitative criteria. The Eastern Carolina RPO will be evaluating all of the projects in our area based on criteria that are important here in the East. Please read through the Eastern Carolina RPO Local Methodology posted here to see how we grade our projects: ECRPO SPOT 4.0 Local Methodology.
WAYNE COUNTY COMPREHENSIVE TRANSPORTATION PLAN
Wayne County_Goldsboro MPO CTP Public Meeting Maps
Outside the MPO Project List
Goldsboro MPO CTP Project List
For more information about this program contact:
PO BOX 1717
New Bern, NC 28560
252-638-3185
Copyright © 2016 Eastern Carolina RPO